Your money-making entertainment



Take a look to attractive offers and earn money!
It's very simple: through our automatic surfbar, you can see partner sites and you will be rewarded for it. If you haven't had enough of that yet, you can look around the site for banners or textlinks and thus increase your provit. We also offer paid emails as an option, if your interest has still not been satisfied by then.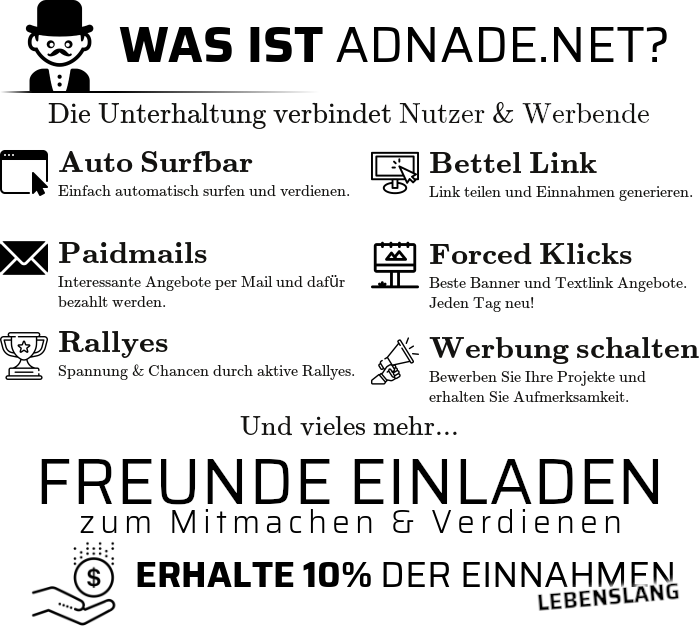 ---
But we have more!
- 100% free membership with premium features
- Up to 4x Multi-Surfbar
- Tested and interesting advertising
- Big Jackpots in Surfbar
- Participation in Lottery Game
- Daily Vouchers
- Affiliate Programs
- And much more!